We are one of a kind!

We are one of a kind!

What happens when you combine B2B Market research with Tradeshowz, events and conferences? Result= Trade-Showz.com

Trade-Showz is specifically designed to help Exhibiting companies to attract more traffic and visitors to their booth and also create a great brand awareness and brand recall among attendees.

Every year we help over 2,000+ Exhibitors in more than 130+ Tradeshows, Events, Conferences, Annual Meetings and Web Events.

We enable companies to execute Multi-channel campaigns which include Email Send outs, Tele-marketing and Direct Mail. We work with some of the leading B2B Database compilers and Data Management companies to enable actionable data after our research is completed.

GET PROSPECT DATA RIGHT INTO SALESFORCE.COM, SUGAR CRM, MICROSOFT DYNAMICS CRM and many more.

Going to a Trade Show without Appointments?
Difficult to showcase your brand in the big conference?
How many people recognised your Logo or brand?
Want more qualified prospects from your Trade show?
Did you do any pre-show Invitations?

About
About Trade-Showz.com
WE ARE A ONE-STOP SOLUTION FOR BUILDING RELEVANT AND ACCURATE B2B RESEARCH
WE ARE A ONE-STOP SOLUTION FOR BUILDING RELEVANT AND ACCURATE B2B RESEARCH, AND REAL-TIME ACTIONABLE PROSPECT INTELLIGENCE; POWERFULLY CUSTOMIZED TO HELP YOU ENHANCE RESPONSE, EFFICIENCY AND EFFECTIVENESS OF YOUR MARKETING & SALES INITIATIVES DURING AND AFTER A TRADE SHOW OR EVENT.

There are many ways to be different. Making a different and better product is a good starting point. However, marketing of your products and services or developing a brand in special ways can also make you look and feel different.

When the market is huge and there are competitors coming up everyday, Don't lose the opportunity to attract each and every prospect. A good starting point is at your Trade-show, event booth.

Companies spend a good amount of money in registering, setting up a booth, creatives, banners, give-aways, Freebees and staff manning the booth, travel and stay and lots more for an event.

The biggest challenge is that apart from inviting their customers, prospects, most of the companies/ organisations rely on the Organisers data of pre-registrations, pre-event and pay a lot of money to market to the very small audience.

Working with Trade-showz.com, you will be able to attract and invite a lot of qualified people to your booth. Set up appointments, calendar invites and brand recall among qualified people that are committed to attend.


TEAM
We are a young team of experienced professionals and passionate about what we do. With a total combined experience of over 10 years in research, sales, marketing and event management, we probably understand what some of the challenges marketers and companies face with their Trade Show exhibits and ROI.

Request some of our case studies or more information. Write to us at info@Trade-Showz.com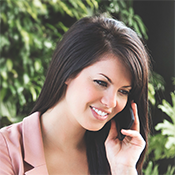 ASHLEY SIMMONS
Project Manager
Lorem ipsum dolor sit amet, consectetur adipiscing elit. Nunc dapibus, eros at accumsan auctor, felis eros condimentum quam, non porttitor est urna vel neque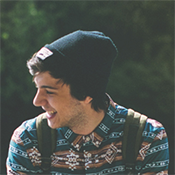 TIMOTHY SPRAY
Art Director
Lorem ipsum dolor sit amet, consectetur adipiscing elit. Nunc dapibus, eros at accumsan auctor, felis eros condimentum quam, non porttitor est urna vel neque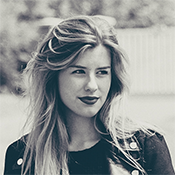 TONYA GARCIA
Account Manager
Lorem ipsum dolor sit amet, consectetur adipiscing elit. Nunc dapibus, eros at accumsan auctor, felis eros condimentum quam, non porttitor est urna vel neque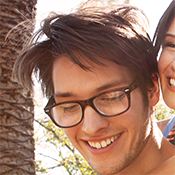 JASON LANE
Business Development
Lorem ipsum dolor sit amet, consectetur adipiscing elit. Nunc dapibus, eros at accumsan auctor, felis eros condimentum quam, non porttitor est urna vel neque
Get in touch
Stay connected with us